Telus Email Problem - Outlook Asking for Password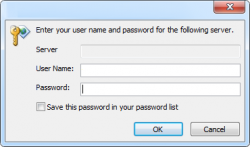 See this recent article if you are having trouble accessing your @telus e-mail since the Google mail change.
Update: This month Telus switched to Gmail Services, for more information on this change, please view this article: https://bizuns.com/internet/telus-email-gmail-switch-problems
Need Help? If you are unable to get Telus Support for your issue you can e-mail contact@dexcts.ca for advice or call me for advice or paid support at (780) 284-6622


If you are reading this you probably have a @telus.net e-mail and your Outlook or other mail client is constantly asking for your Telus password every time you click on send/receive. Before you read on you should verify that your Telus password is correct by logging into Telus Webmail.
Date of the Issue
This particular instance of the problem occurred on October 19, 2017 but this is not the first time. I contacted Telus the following day (October 20) to report the issue and the Telus technician was already aware of the problem, stating that he had several customers call the previous day to report the issue and it was escalated to the Telus Network team.
How to Fix it
The Telus CSR explained that the issue does not affect webmail and recommended our client use webmail instead of Outlook (wow). He then went on to say that there was a couple of things we could try in Outlook that would potentially solve the problem...
Go into Account settings ensure that the incoming mail server is pop.telus.net (not mail.telus.net), make sure outgoing mail server is smtp.telus.net, and finally click "test settings" even if you didn't have to change anything. Sometimes by re-submitting the mail settings the issue would go away.
Restart Outlook - He said sometimes this is all people had to do.
Why Doesn't Telus Post On-Going Issues
Since the Telus tech told me this was a known issue when I first called, I asked him if there was a forum post, twitter status, or any information about this apparent system wide problem on the website (this would be handy to share with our business clients). His response was an emphatic "no".
This is always surprising to me, that companies the size of Telus, who pay people to answer phones and have their customers wait on hold for 20+ minutes when many of us would be happy to just see that it's a known issue. Telus is a "communications company", one would think they would be all about using the internet to communicate issues to their clients instead of posting another panda picture on their Twitter feed.
Are you having this issue with Telus e-mail asking for your password? Leave a comment below with details and the date it occurred.