10 Things That Might Convince Me to Use Facebook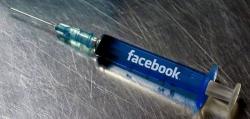 Generally, I hate Facebook for a bunch of different reasons, so I challenged myself to make a list of 10 changes that could convince me to become a regular "Facecrack" user.
I restricted the list to actionable changes that could technically be done and avoided things like; ridding the service of SJWs, angry trolls, and radical progressive moderators.
Here are my 10 Facebook changes in no particular order:
If I could easily embed my own Adsense into Facebook groups or pages.
If Facebook showed your page posts to the vast majority of the people that like your page (especially the followers you paid Facebook for through ads).
If I could anonymously flag posts as whiny, SJW'esk, or other adjectives to help friends understand how they come across without starting an argument.
If I could set my timeline to auto-expire or quickly and easily wipe my entire profile.
If Facebook refunded me for the followers I purchased (see #2)
If the Facebook desktop site didn't run so horribly slow.
If I had more freedom to edit/enhance posts that published through a feed.
If I could flag and auto-hide "click bait" permanently.
If Facebook had "DoFollow links".
If I could create, tweak, and embed a custom search based on people, pages, and locations I choose.
I realize that some of these changes are totally impractical from a business point of view and none of them are very likely to happen, nevertheless, they are my 10 things.