About Me
Born and raised in Alberta, Canada. I am a Christian, family man, entrepreneur, and freelance web developer. As a self-employed founder of a startup company, I am accustomed to the 70+ hour work week, meeting with clients during the day and programming in the evenings.


Work History
March 2010 - Present (Alberta Wide)
Applied my knowledge of web design, marketing, and search engine optimization to create a free classified website for small communities in Alberta. TownPost was a project that was more of a hobby designed to show off my abilities as a web developer but quickly became much more. It fills a real need that small towns have, which large multi-national websites cannot. Collaborative websites that help resident buy and sell items locally, local employers can post job opportunities, and newcomers can get connected with local events or find a place to rent.
Applications Analyst, Alberta Health Services
November 2007 – August 2011 (3 years 10 months) Westlock, Alberta
As an Applications Analysts in Health Information Management (HIM) my primary responsibility was support of the Admissions module in Meditech. Our HIM team supported the business group responsible for the registration of patients and management of their health records, electronic medical records, data integrity, scheduling, and abstracting. In this role, I particularly enjoyed the people on my team, our managers, and even that challenges that came with supporting applications across the province of Alberta.
Systems Analyst, Aspen Regional Health Authority
March 2006 – November 2007 (1 year 9 months) Westlock, Alberta
In my role as a Systems Analyst, I frequently traveled to healthcare facilities within the Aspen Health Region fixing computers, printers, photocopiers, and assisted with network and server issues. I enjoyed the work immensely, this job provided a wide variety of learning opportunities and travel to beautiful communities all the way from Jasper to Cold Lake. I held this role during the Meditech role out where I interacted face to face with front line workers. I noticed that healthcare staff were frustrated with the change from their old program (medipatient) and I took it upon myself to engage these individuals bringing their concerns directly to the Meditech team back in the Westlock office where I was located. Once the Meditech team explained the solutions or responses to the perceived issues I would setup a time to meet with the same front line workers the next time I was visiting that facility. More often than not the objections to Meditech were a misunderstanding or due to the absence of features that were in the process of being implemented as the roll out continued. What I had not anticipated was that due to the initiative I had taken with smoothing these problems over, the Applications team would ultimately recruit me to their team in November of 2007.
Sales | Service Manager, Pro-Data Inc
October 2001 - March 2006 (4 Years 6 Months) Edmonton, Alberta
I started at Pro-Data, a Canadian distributor of computer hardware and software, as an inside sales representative. Having built a good rapport with the clientele I transitioned into the role of Service Manager where I oversaw system builds and product returns. In my last year I was given the responsibility to do the purchasing for our location where I would negotiate and issue purchase orders for between 500,000 and 1,000,000 of equipment from manufacturers and distributors such as LG, Xerox, Ingram Micro, Synnex, and Linhaw. I left Pro-Data amicably and have since maintained a good relationship with my former co-workers there.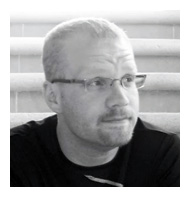 Special Application & Programming Experience
Drupal 6.x and 7.x
HTML & CSS

Apache SOLR Integration
Meditech (Admissions, MIS, User Management, Basic NPR, Data Repository)
Photoshop
QHR (Quadrant Payroll)
Sage Simply Accounting
Forms Fast